Annual Fundraising Gala: Please Support Our Mission
NHS Foundation for Excellence Gala
Crowne Plaza Atlanta NE - Norcross 6050 Peachtree Industrial Blvd Norcross, GA
Friday, April 19, 2024
7:00pm - Hall of Fall Induction Ceremony
7:30-10:00pm - Gala Reception
 8:30pm - Live Auction Begins
Wish Bricks will be available to fund specific academic, arts, and athletic needs and to provide unique learning opportunities for students to reach beyond the traditional curriculum. When you become a Challenger or buy Wish Bricks, you FUND THE FUTURE!
The silent and live auctions are additional ways the Gala raises money to support Norcross High School. The Gala committee is actively seeking donations and sponsorships.  If you are willing to help us ask local businesses for donations,  please email
president@norcrosshighfoundation.org
.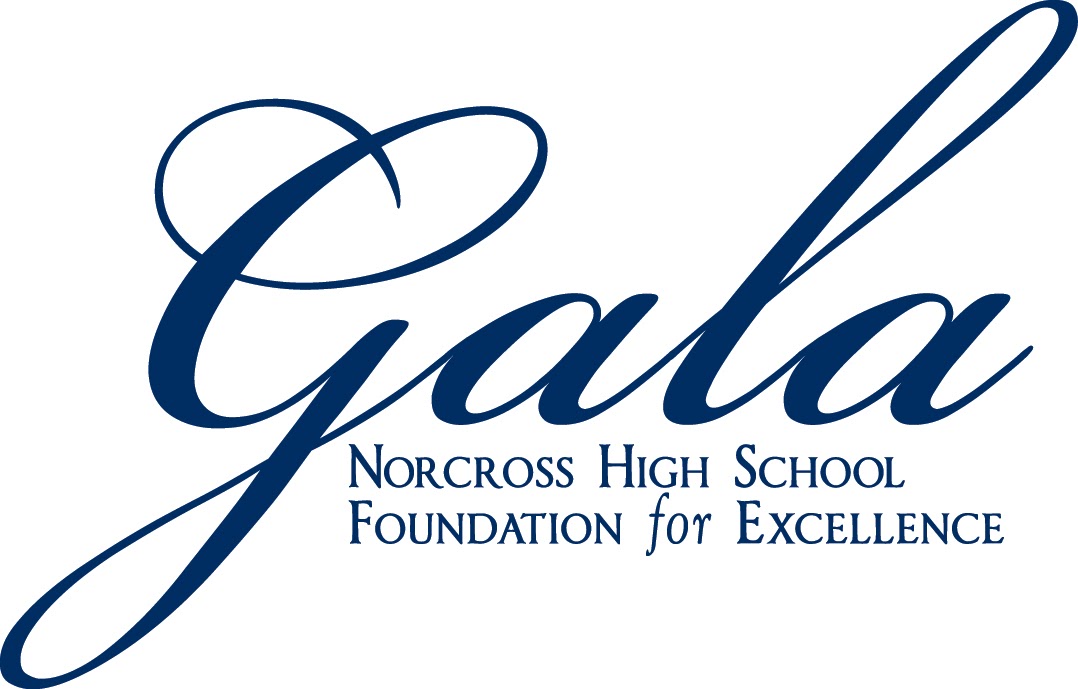 Hall of Fame
The NHS Foundation established the Hall of Fame to recognize outstanding members of our community who have made significant contributions to Norcross High School and the community. Please join the Foundation for Excellence in congratulating our Hall of Fame honorees. Each year, Hall of Fame honorees are inducted at our Gala.
2023 Honorees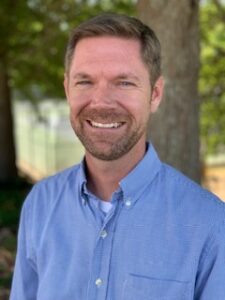 Lee Newman
Mr. Lee Newman has served as the Director of Bands at Norcross High School since 2011.  His duties include directing the Wind Symphony, Symphonic Band, Jazz Band, Blue Devil Marching Band, Brass studies, Leadership, and teaching International Baccalaureate music classes.  During his time at Norcross, Mr. Newman has continued a…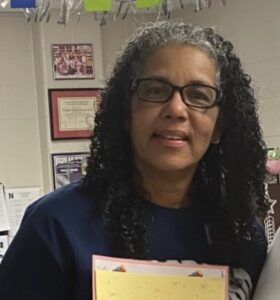 Dr. Phyllis Alexandra Gerard
Dr. Phyllis Alexandra Gerard was born 60 years ago on the small island of St. Croix in the United States Virgin Islands. She is the youngest of four children and proud of her Afro Caribbean Latin American Heritage. Dr. Gerard graduated from St. Croix Country Day school in 1980 and…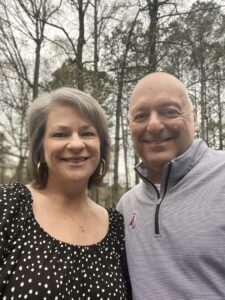 Carrie and Jed DeLong
Jed and Carrie have lived in Peachtree Corners for 22 years, are Atlanta natives, and are proud graduates of local public schools.  Their youngest daughter, Remi, graduated from Norcross High School in 2021.  Jed and Carrie feel strongly about supporting educators and investing in future generations. They began serving at…
Past Honorees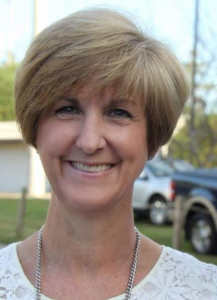 Tracy O'Leary
Tracy and her husband Pat have enjoyed living in Peachtree Corners for 28 years and, with their three children (Michael 30, Colin 28 & Maggie 22), celebrated over 20 years of "first days" in the Norcross Cluster schools.  Living in a community that has given so much to her family,…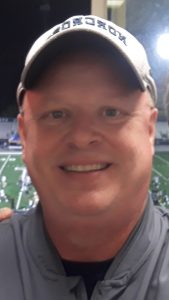 Jeff Holcombe
Jeff Holcombe, the son of a Navy veteran, has lived in many places across the US including Florida, Michigan, and New York. He settled in Peachtree Corners in 2000 and found a home with friends, family, Peachtree Corners Baptist Church, and a school he loves. Jeff developed a devotion for…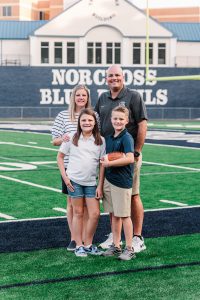 Corey Richardson
Corey Richardson has been teaching and coaching in the Norcross cluster for over 21 years.  He began his teaching career at Summerour Middle School where he served for 1.5 years before he transferred to Norcross.   For the past 19 years, Corey has been teaching Health and coaching at Norcross.  Since…
Brick Fundraising
When you hear the Foundation refer to bricks, they are not talking about the kind you purchase at a home improvement store. Instead, Foundation Wish Bricks build our school in an educational sense. Gala attendees notice a display of written items. These items represent Wish Bricks submitted by teachers for unfunded items that aid them in student education. Gala patrons are invited to purchase these Wish Bricks,  prices vary per item.
Teacher Wish Bricks are one of the ways the NHSFE Gala supports teacher requests to enhance the classroom experience. They provide unique learning opportunities that reach beyond the traditional curriculum.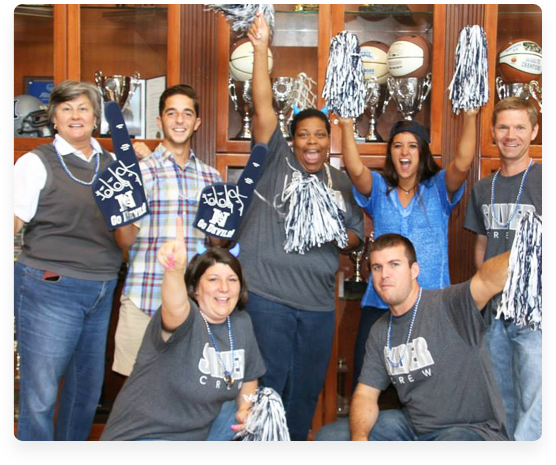 Gala Online RSVP / Ticket Purchase Form
Please select an option to RSVP for Gala
Sponsors